What is "Drop"?
A water leak sensor that instantly detects irregular water seepage, which means you can get help promptly and limit any damage. The sensor has a tiny probe on the end, which will immediately activate the device even with just a few millimetres of water.
Why choose a flood sensor
Always active
You can leave the anti-flood sensor in operation at all times, even when the alarm is disabled
Easy to install
Installation requires just a few simple steps, which you can complete without any assistance
Detects any type of leak
The device detects leaks of any type or cause, even in the most diverse of places

What type of leak does it detect?
Flood damage is a very common problem in Italy. 54% of Italian households have suffered damage caused by burst pipes, damage to roofing, or simply damage caused by an open window.

Wireless
The wi-fi version of the anti-flood sensor is so convenient: the device has no cables or electrical connections, and is powered by a battery which lasts for one year.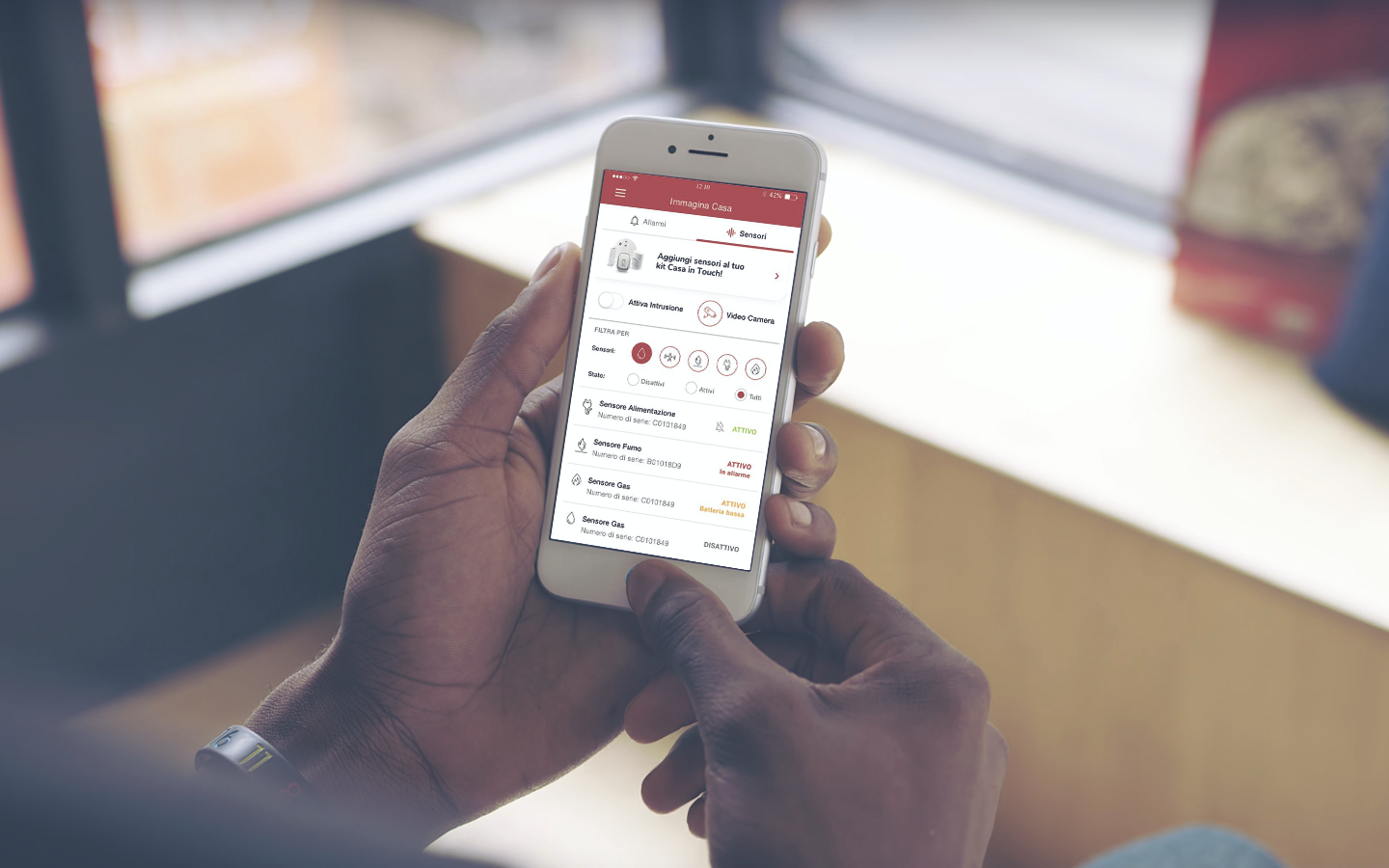 Everything under control
Another thing in favour of our flood sensor is the ease of use. Thanks to the Immagina Casa app, everything remains under control even when you are not at home